Hey Old Cityzens!
I hope everyone had great weekend. Did anyone do anything fun? Visit a corn maze? Go apple picking? Go leaf peeping?
Do you know why trees are so carefree and easy going? Because every fall, they let loose.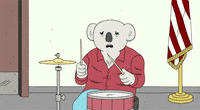 Let's see what's coming up THIS week..
Monday – Deadlift to a heavy 8, then a barbell complex with push press and front rack lunges.
Tuesday – Longer workout with sprinting, power snatches, and squats.
Wednesday – Bench press work with dumbbells, followed by a KB swing and box jump couplet.
Thursday – Longer WOD completed EMOM style with all your favorites – Assault bike, Dball, pull ups, and wall walks.
Friday – Power cleans and "Annie"
Saturday – Double the strength fun with split squats and chin ups, followed by Open WOD 18.0
Sunday – Rest Day! Phew! We also have Yoga at 10am and Gainz Club at 11am. Otherwise, try to relax a bit, and we'll see you back in the gym tomorrow!
Let's have another great week!
-Jen