Hey Old Cityzens!
I hope everyone had great weekend. The summer is coming to an end, and school is back in session for most folks. Speaking of school… what kind of tree does a math teacher climb? A geometry!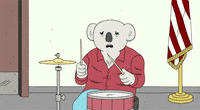 Masters of the DMV
Shout out to Matt, Coach Jess, Lisa, and Coach Kate for competing in the Masters of the DMV competition this past Saturday. Way to represent and throw down with other area teams. We're proud of you!
Check out last week's blog post for a couple other competitions in the area in the next few months.

September Newsletter
Keep an eye on your inboxes this Friday for an update on all things happening in September at Old City. We'll have an update on class times, Labor Day and Friday evenings, member profile, programming update, and more!!
Let's see what's coming up THIS week..
Monday – Back squats and a 10 min triplet with similarities to one a few months ago.
Tuesday – Deadlifts for 6 and 4 (deadstop), followed by a deadlift and push press couplet.
Wednesday – Old City Benchmark Workout #2 – "The Ghost"
Thursday – Double strength day with a snatch focus that also includes strict pull ups and Romanian deadlifts.
Friday – Bench press for 6s followed by running and lunges.
Saturday – Long partner workout with all the things!
Sunday – Rest Day! Phew! We also have Yoga at 10am and Gainz Club at 11am. Otherwise, try to relax a bit, and we'll see you back in the gym tomorrow!
Let's have another great week!
-Jen